Clever Leaves Granted Brazilian GMP Certification for Cannabis Products by ANVISA
Multinational operator has been granted Brazilian GMP certification by ANVISA for the manufacturing of cannabis products
Clever Leaves is the first and only medicinal cannabis company globally who has GMP certifications from the EU, Colombia and Brazil
TOCANCIPÁ, Colombia, May 16, 2023 (GLOBE NEWSWIRE) -- Clever Leaves Holdings Inc. (NASDAQ: CLVR, CLVRW), a global medicinal cannabis company, announced today that the Company has received the Brazilian GMP certification by ANVISA, the Brazilian Health Regulatory Agency, to manufacture cannabis products for Brazilian patients.
Similar to the strict standards of the EU-GMP certification, ANVISA's Brazilian-GMP certification ensures that patients receive the highest quality of medicine by preventing cases of product contamination, variations in compounds concentrations, mix-ups, incorrect labeling, and more. The certification is required for the manufacturing and commercialization of cannabis products in Brazil. Clever Leaves' Colombia facility being awarded Brazilian-GMP marks the company's fifth international official certification and further attests to the high-quality and premium standard practices that Clever Leaves upholds in its production. Clever Leaves is the first and only medicinal cannabis company globally who has GMP certifications from the EU, Colombia and Brazil.
"The awarding of Brazilian-GMP certification signifies a major milestone for Clever Leaves by further highlighting our commitment to producing high-quality and safe cannabis products that are trusted internationally and meet the highest regulatory standards. The Brazilian market in particular has the potential to become the largest cannabis market in Latin America and one of the largest globally. We look forward to further developing our presence in Brazil through our partners, with whom we are already distributing finished cannabis products to medical patients in the country," said Andres Fajardo, CEO of Clever Leaves.
Brazil currently has a population of over 210 million and has a regulatory framework for the use of medical cannabis products authorized under the RDC 327/2019. In addition to making Clever Leaves one of the few cannabis companies outside of Brazil to receive ANVISA's GMP certification, this certification, along with the EU-GMP, will allow Clever Leaves to expand operations into new and existing markets throughout the 5 continents that recognize international GMP standards and enable patient access to Clever Leaves' high-quality products.
About Clever Leaves Holdings Inc.
Clever Leaves is a global medicinal cannabis company. Its operations in Colombia produce cannabinoid active pharmaceutical ingredients (API) and finished products in flower and extract form to a growing base of B2B customers around the globe. Clever Leaves aims to disrupt the traditional cannabis production industry by leveraging environmentally sustainable, ESG-friendly, industrial-scale and low-cost production methods, with the world's most stringent pharmaceutical quality certifications. For more information, please visit https://cleverleaves.com/en/home/.
Press Contacts:
Rich DiGregorio
KCSA Strategic Communications
+1-856-889-7351
cleverleaves@kcsa.com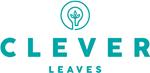 Source: Clever Leaves

Released May 16, 2023