Clever Leaves Reports Second Quarter 2023 Results
- Total Revenue Increased 21% Year-Over-Year, Driven by 151% Year-Over-Year Growth in Cannabinoid Revenue -

- Continued Expense Reductions Drive Improved Adjusted EBITDA Performance of ($2.1) Million -
- July 2023 Sale of Portuguese Processing Assets Added $2.7 Million in Cash Following the End of Q2 -
- Reaffirming Previously Announced 2023 Guidance -
TOCANCIPÁ, Colombia, Aug. 14, 2023 (GLOBE NEWSWIRE) -- Clever Leaves Holdings Inc. (NASDAQ: CLVR, CLVRW) ("Clever Leaves" or the "Company"), a global medicinal cannabis company, is reporting financial and operating results for the second quarter ended June 30, 2023. All financial information is provided in US dollars unless otherwise indicated.
"In the second quarter, we demonstrated continued execution on our key strategic growth objectives, resulting in strong year-over-year revenue growth, optimized cash management, and expansion into new global markets," said Andres Fajardo, CEO of Clever Leaves. "We drove 21% year-over-year growth in our revenues, driven by 151% growth in the cannabinoid segment as a result of sales traction for our extracts. In our non-cannabinoid business, we maintained our margin performance of this segment on both a sequential and year-over-year basis, despite continued revenue headwinds within the specialty retail channel. With the continued progress in our restructuring and cost reduction initiatives, we drove an approximately 25% year-over-year decrease in operating expenses and significantly improved our Adjusted EBITDA performance with ($2.1) million in second quarter 2023 versus ($3.5) million last year. As we progress into the second half of the year, our efforts remain focused on expanding our commercial momentum within and beyond our international target markets, along with maintaining a refined, efficient operational infrastructure.
"With the restructuring initiatives implemented over the past year, including our wind-down in Portugal, we reduced our cash expenditure run rate and driven increased cost savings in the first half of 2023 resulting in $5.1 million in cash as of the end of the second quarter. Subsequent to the end of the second quarter, we completed the sale of our Portuguese processing assets, adding $2.7 million in cash to our balance sheet. We continue to target selling our remaining Portuguese agricultural assets by the end of this year."
Second Quarter 2023 Summary vs. Same Year-Ago Quarter1
Revenue in the second quarter of 2023 increased 21% to approximately $5.0 million compared to $4.1 million for the same period in 2022. The improvement was driven by an increase in cannabinoid segment revenues of 151% to $1.9 million compared to $0.7 million for the same period in 2022, partially offset by lower revenues in the non-cannabinoid segment. The increase in cannabinoid segment revenues was primarily driven by ongoing sales strength for the Company's extract products, particularly in Brazil, Australia, and Israel. The decrease in non-cannabinoid revenues was due to continued demand headwinds in the segment's specialty channel.
All-in cost per gram of dry flower was $0.70. There is no comparative data from the prior year, as the Company did not harvest crops at its Colombian operations in the year-ago quarter.

Gross profit, including a $0.2 million inventory provision, increased 10% to $2.7 million, compared to a $2.5 million gross profit in the year-ago quarter, which included a $0.2 million inventory provision. Adjusted gross profit (a non-GAAP financial measure defined and reconciled herein), which excluded such inventory provisions, increased 8% to $2.9 million compared to $2.7 million. The increase was driven by the aforementioned revenue growth during the second quarter, as well as stabilized pricing for both raw materials and labor in the non-cannabinoid segment.

Gross margin was 54.7% compared to 60.5%, last year. Adjusted gross margin (a non-GAAP financial measure defined and reconciled herein), which excluded inventory provisions, was 58.8% compared to 66.3%. The decrease was attributed to customer and product mix differences compared to the year-ago period.
Operating expenses in the second quarter of 2023 improved to $5.9 million compared to $7.8 million for the same period in 2022. The decrease in operating expenses was driven by the continued benefits of the restructuring and cost reduction initiatives the Company implemented over the past year.
Net loss was $3.6 million compared to $1.0 million. Net loss in the year-ago quarter included a $6.9 million gain on investment following the Company's sale of a portion of its minority equity stake in Cansativa, along with a $1.3 million gain on remeasurement of warrant liability. Excluding the gains, net loss in the year-ago quarter would have been approximately $9.2 million.
Adjusted EBITDA (a non-GAAP financial measure defined and reconciled herein) improved to $(2.1) million compared to $(3.5) million. The improvement reflects the aforementioned benefits of the Company's restructuring and cost reduction initiatives over the past year.
Cash, cash equivalents and restricted cash were $5.1 million at June 30, 2023, compared to $12.9 million at December 31, 2022. The decrease was primarily attributable to operating losses, working capital needs, and cash expenditures related to the remaining wind-down activities for the Company's Portuguese operations. The Company expects to drive additional cash savings through completing the wind-down process and selling its remaining agricultural assets in Portugal. Further, the evaluation of additional sources of capital remains ongoing.
_____________________________
1 Due to the cessation of the Company's production operations in Portugal, as well as the ongoing wind-down process for these operations, Clever Leaves has determined that these operations meet the "discontinued operations" criteria as of March 31, 2023, in accordance with Accounting Standards Codification (ASC) 205, Presentation of Financial Statements. As a result, the Company's Consolidated Balance Sheets and Consolidated Statements of Operations, and the notes to the Consolidated Financial Statements, have been restated for all periods presented to reflect the discontinuation of these operations in accordance with ASC 205. For additional detail on this presentation, please refer to the Company's Form 10-Q for the fiscal period ended June 30, 2023.
Fajardo continued: "We continue to leverage growing momentum in both our current target markets and new markets. Within our extracts business, we maintained sales strength in Brazil, Australia and Israel, and we have started cultivating a limited amount of new CBD hemp crops to ensure we can continue addressing this demand. During the second quarter, we also completed extract shipments to SOMAÍ Pharmaceuticals in Portugal and Astrasana Holding AG (Astrasana) in Switzerland, and we are preparing to launch extract shipments to Astrasana's pharmaceutical operations in the Czech Republic. Exporting to these new markets has expanded our global footprint along with strengthening our strategic regional positioning in Europe.
"Following the completion of our previous commercial flower shipments to Australia and Germany, we completed our first commercial shipment of Colombian flower to Australian Natural Therapeutics Group (ANTG). This shipment builds upon our flower products' historical traction in this market, and we aim to launch a second flower strain in Australia in the third quarter of this year. We have already developed three strains for our broader Colombian flower portfolio, and we anticipate completing development of at least two additional strains by year-end 2023. As we further refine our flower cultivation and adapt to our target markets' regulatory requirements, we continue to track towards launching our dry smokable flower products in Germany this year.
"As we work to build upon our progress in the second half of 2023, we remain focused on our key strategic areas of growth, comprising our focused commercial strategy; low-cost, high-quality Colombian production operations; and optimized cash management. I am proud of the strategic strides we've made on each of these fronts, and we look forward to further strengthening Clever Leaves' position within the global medical cannabis supply chain."
Sale of Processing Assets in Portugal
Subsequent to the second quarter of 2023, the Company completed the sale of its Portuguese processing assets to Terra Verde, Lda., an affiliate of Curaleaf Holdings, Inc. (CSE: CURA) (OTCQX: CURLF). Proceeds from the sale amounted to $2.7 million which Clever Leaves plans to use for working capital and general corporate purposes.
Reiterated 2023 Outlook
With the Company's current commercial traction and visibility—along with its ongoing work to drive cost savings and improve capital efficiency—Clever Leaves is reaffirming its full year 2023 financial outlook. The Company continues to expect its full-year revenue to range between $19 million and $22 million, with an adjusted gross margin of between 58% and 63%. The Company also continues to expect its 2023 adjusted EBITDA to range between $(13.6) million and $(10.6) million. Additionally, Clever Leaves anticipates approximately $0.5 million to $0.7 million of annual capital expenditures in 2023, representing an estimated 50% reduction compared to 2022.
Conference Call
Clever Leaves will conduct a conference call today at 5:00 p.m. Eastern time to discuss its results for the second quarter ended June 30, 2023.
Clever Leaves management will host the conference call, followed by a question-and-answer session.
Conference Call Date: Monday, August 14, 2023
Time: 5:00 p.m. Eastern time
Toll-free dial-in number: 1-855-238-2333
International dial-in number: 1-412-317-5222
Conference ID: 10180940
Please call the conference telephone number 5-10 minutes prior to the start time. An operator will register your name and organization. If you have any difficulty connecting with the conference call, please contact Gateway Group at 949-574-3860.
The conference call will be broadcast live and available for replay here.
A telephonic replay of the conference call will also be available after 8:00 p.m. Eastern time on the same day through August 21, 2023.
Toll-free replay number: 1-844-512-2921
International replay number: 1-412-317-6671
Replay ID: 10180940
About Clever Leaves Holdings Inc.
Clever Leaves is a global medical cannabis company. Its operations in Colombia produce EU GMP cannabinoid active pharmaceutical ingredients (API) and finished products in flower and extract form to a growing base of B2B customers around the globe. Clever Leaves aims to disrupt the traditional cannabis production industry by leveraging environmentally sustainable, ESG-friendly, industrial-scale and low-cost production methods, with the world's most stringent pharmaceutical quality certifications. Clever Leaves announces material information to the public through a variety of means, including filings with the U.S. Securities and Exchange Commission (the "SEC"), press releases, public conference calls, and its website (https://cleverleaves.com). Clever Leaves uses these channels, as well as social media, including its Twitter account (@clever_leaves), and its LinkedIn page (https://www.linkedin.com/company/clever-leaves), to communicate with investors and the public about Clever Leaves, its products, and other matters. Therefore, Clever Leaves encourages investors, the media, and others interested in Clever Leaves to review the information it makes public in these locations, as such information could be deemed to be material information. Information on or that can be accessed through Clever Leaves' websites or these social media channels is not part of this release, and references to Clever Leaves' website addresses and social media channels are inactive textual references only.
Non-GAAP Financial Measures
In this press release, Clever Leaves refers to certain non-GAAP financial measures including Adjusted EBITDA, Adjusted Gross Profit and Adjusted Gross Margin. Adjusted EBITDA, Adjusted Gross Profit and Adjusted Gross Margin do not have standardized meanings prescribed by GAAP and are therefore unlikely to be comparable to similar measures presented by other companies. Adjusted EBITDA is defined as income/loss from continuing operations before interest, taxes, depreciation and amortization, share-based compensation expense, restructuring expenses, foreign exchange gain/loss, gains/losses on the early extinguishment of debt, gain/loss on remeasurement of warrant liability, equity investment share of gain/loss, other expense/income and income/loss from discontinued operations. Adjusted Gross Profit (and the related Adjusted Gross Margin measure) is defined as gross profit excluding inventory provision. Adjusted EBITDA, Adjusted Gross Profit and Adjusted Gross Margin also exclude the impact of certain non-recurring items that are not directly attributable to the underlying operating performance. Clever Leaves considers Adjusted EBITDA, Adjusted Gross Profit and Adjusted Gross Margin to be meaningful indicators of the performance of its core business. Adjusted EBITDA, Adjusted Gross Profit and Adjusted Gross Margin should neither be considered in isolation nor as a substitute for the financial measures prepared in accordance with U.S. GAAP. For reconciliations of Adjusted EBITDA, Adjusted Gross Profit and Adjusted Gross Margin to the most directly comparable U.S. GAAP measures, see the relevant schedules provided with this press release. We have not provided or reconciled the non-GAAP forward-looking information to their corresponding GAAP measures because the exact amounts for these items are not currently determinable without unreasonable efforts but may be significant.
Forward-Looking Statements
This press release includes certain statements that are not historical facts but are forward-looking statements for purposes of the safe harbor provisions under the United States Private Securities Litigation Reform Act of 1995. Forward-looking statements generally are accompanied by words such as "aim," "anticipate," "believe," "can," "continue," "could," "estimate," "evolve," "expect," "forecast," "future," "guidance," "intend," "may," "opportunity," "outlook," "pipeline," "plan," "predict," "potential," "projected," "seek," "seem," "should," "will," "would" and similar expressions (or the negative versions of such words or expressions) that predict or indicate future events or trends or that are not statements of historical matters. Such forward-looking statements as well as our outlook for 2023 are subject to risks and uncertainties, which could cause actual results to differ from the forward-looking statements. Important factors that may affect actual results or the achievability of the Company's expectations include, but are not limited to: (i) our ability to continue as a going concern; (ii) our ability to maintain the listing of our securities on Nasdaq; (iii) our ability to implement our restructuring initiatives; (iv) expectations with respect to future operating and financial performance and growth, including if or when Clever Leaves will become profitable; (v) Clever Leaves' ability to execute its business plans and strategy and to receive regulatory approvals (including its goals in its five key markets); (vi) Clever Leaves' ability to capitalize on expected market opportunities, including the timing and extent to which cannabis is legalized in various jurisdictions; (vii) global economic and business conditions, including recent economic sanctions against Russia and their effects on the global economy; (viii) geopolitical events (including the ongoing military conflict between Russia and Ukraine), natural disasters, acts of God and pandemics, including the economic and operational disruptions and other effects of COVID-19; (ix) regulatory developments in key markets for the Company's products, including international regulatory agency coordination and increased quality standards imposed by certain health regulatory agencies, and failure to otherwise comply with laws and regulations; (x) uncertainty with respect to the requirements applicable to certain cannabis products as well as the permissibility of sample shipments, and other risks and uncertainties; (xi) consumer, legislative, and regulatory sentiment or perception regarding Clever Leaves' products; (xii) lack of regulatory approval and market acceptance of Clever Leaves' new products which may impede its ability to successfully commercialize its products; (xiii) the extent to which Clever Leaves' is able to monetize its existing THC market quota within Colombia; (xiv) demand for Clever Leaves' products and Clever Leaves' ability to meet demand for its products and negotiate agreements with existing and new customers, including the sales agreements identified as a part of the Company's 2023 strategic growth objectives; (xv) developing product enhancements and formulations with commercial value and appeal; (xvi) product liability claims exposure; (xvii) lack of a history and experience operating a business on a large scale and across multiple jurisdictions; (xviii) limited experience operating as a public company; (xix) changes in currency exchange rates and interest rates; (xx) weather and agricultural conditions and their impact on the Company's cultivation and construction plans, (xxi) Clever Leaves' ability to hire and retain skilled personnel in the jurisdictions where it operates; (xxii) Clever Leaves' ability to remediate a material weakness in its internal control cover financial reporting and to develop and maintain effective internal and disclosure controls; (xxiii) potential litigation; (xxiv) access to additional financing; and (xxv) completion of our construction initiatives on time and on budget. The foregoing list of factors is not exclusive. Additional information concerning certain of these and other risk factors is contained in Clever Leaves' most recent filings with the SEC. All subsequent written and oral forward-looking statements concerning Clever Leaves and attributable to Clever Leaves or any person acting on its behalf are expressly qualified in their entirety by the cautionary statements above. Readers are cautioned not to place undue reliance upon any forward-looking statements, which speak only as of the date made. Clever Leaves expressly disclaims any obligations or undertaking to release publicly any updates or revisions to any forward-looking statements contained herein to reflect any change in its expectations with respect thereto or any change in events, conditions or circumstances on which any statement is based.
Clever Leaves Investor Inquiries:
Cody Slach or Jackie Keshner
Gateway Group, Inc.
+1-949-574-3860
CLVR@Gateway-grp.com
Clever Leaves Press Contact:
Maria Petsanas
KCSA Strategic Communications
+1-917-692-6673
cleverleaves@kcsa.com
Clever Leaves Commercial Inquiries:
Andrew Miller
Head of Global Business Development
+1-416-817-1336
andrew.miller@cleverleaves.com
 
CLEVER LEAVES HOLDINGS INC.
 
 
Consolidated Statements of Financial Position
 
 
(Amounts in thousands of U.S. Dollars, except share and per share data)
 
 
(Unaudited)
 
 
 
 
 
 
 
 
 
June 30, 2023
 
December 31, 2022
 
 
Assets
 
 
 
 
 
Current:
 
 
 
 
 
Cash and cash equivalents
$
5,077
 
 
$
12,449
 
 
 
Restricted cash
 
64
 
 
 
439
 
 
 
Accounts receivable, net
 
2,590
 
 
 
2,252
 
 
 
Prepaids, deposits and other receivables
 
3,207
 
 
 
2,708
 
 
 
Inventories, net
 
7,470
 
 
 
8,399
 
 
 
Total current assets
 
18,408
 
 
 
26,247
 
 
 
 
 
 
 
 
 
Investment – Cansativa
 
5,777
 
 
 
5,679
 
 
 
Property, plant and equipment, net
 
13,094
 
 
 
13,963
 
 
 
Asset held for sale - Land
 
1,500
 
 
 
1,500
 
 
 
Intangible assets, net
 
2,987
 
 
 
3,354
 
 
 
Operating lease right-of-use assets, net
 
981
 
 
 
1,303
 
 
 
Other non-current assets
 
84
 
 
 
52
 
 
 
Total Assets
$
42,831
 
 
$
52,098
 
 
 
 
 
 
 
 
 
 
 
 
 
 
 
Liabilities
 
 
 
 
 
Current:
 
 
 
 
 
Accounts payable
 
2,300
 
 
 
2,299
 
 
 
Accrued expenses and other current liabilities
 
3,115
 
 
 
4,238
 
 
 
Loans and borrowings, current portion
 
471
 
 
 
465
 
 
 
Warrant liability
 
168
 
 
 
113
 
 
 
Operating lease liabilities, current portion
 
663
 
 
 
1,239
 
 
 
Deferred revenue
 
845
 
 
 
1,072
 
 
 
Total current liabilities
$
7,562
 
 
$
9,426
 
 
 
Loans and borrowings
 
908
 
 
 
1,065
 
 
 
Operating lease liabilities - Long-term
 
389
 
 
 
1,087
 
 
 
Other long-term liabilities
 
24
 
 
 
112
 
 
 
Total Liabilities
$
8,883
 
 
$
11,690
 
 
 
 
 
 
 
 
 
Shareholders' equity
 
 
 
 
 
Additional paid-in capital
 
222,530
 
 
 
221,313
 
 
 
Accumulated deficit
 
(188,582
)
 
 
(180,905
)
 
 
Total shareholders' equity
 
33,948
 
 
 
40,408
 
 
 
Total liabilities and shareholders' equity
$
42,831
 
 
$
52,098
 
 
 
 
 
 
 
 
CLEVER LEAVES HOLDINGS INC.    
 
Consolidated Statements of Operations and Comprehensive Loss   
 
(Amounts in thousands of U.S. Dollars, except share and per share data)    
 
 
 
 
 
 
 
 
 
 
 
(Unaudited)
 
(Unaudited)
 
 
For the three months ended June 30,
 
For the six months ended June 30,
 
 
 
2023
 
 
 
2022
 
 
 
2023
 
 
 
2022
 
 
Revenue, net
$
4,981
 
 
$
4,100
 
 
$
8,959
 
 
$
9,141
 
 
Cost of sales
 
(2,255
)
 
 
(1,619
)
 
 
(3,999
)
 
 
(4,067
)
 
Gross Profit
 
2,726
 
 
 
2,481
 
 
 
4,960
 
 
 
5,074
 
 
 
 
 
 
 
 
 
 
 
Expenses
 
 
 
 
 
 
 
 
General and administrative
 
4,805
 
 
 
6,424
 
 
 
10,172
 
 
 
13,422
 
 
Sales and marketing
 
469
 
 
 
728
 
 
 
1,018
 
 
 
1,461
 
 
Research and development
 
403
 
 
 
359
 
 
 
615
 
 
 
771
 
 
Restructuring expenses
 
-
 
 
 
-
 
 
 
-
 
 
 
3,842
 
 
Depreciation and amortization
 
224
 
 
 
318
 
 
 
460
 
 
 
644
 
 
Total expenses
 
5,901
 
 
 
7,829
 
 
 
12,265
 
 
 
20,140
 
 
 
 
 
 
 
 
 
 
 
Loss from operations
 
(3,175
)
 
 
(5,348
)
 
 
(7,305
)
 
 
(15,066
)
 
 
 
 
 
 
 
 
 
 
Other Expense (Income), Net
 
 
 
 
 
 
 
 
Interest (income)/expense and amortization of debt issuance cost
 
35
 
 
 
645
 
 
 
18
 
 
 
2,754
 
 
Debt Issuance Cost & Debt Discount
 
 
 
 
 
-
 
 
 
-
 
 
Loss (gain) on remeasurement of warrant liability
 
11
 
 
 
(1,323
)
 
 
55
 
 
 
(1,813
)
 
Gain on investment
 
-
 
 
 
(6,851
)
 
 
-
 
 
 
(6,851
)
 
Loss on debt extinguishment, net
 
-
 
 
 
-
 
 
 
-
 
 
 
2,263
 
 
Foreign exchange (gain) loss
 
67
 
 
 
264
 
 
 
22
 
 
 
475
 
 
Other expense ( income), net
 
(27
)
 
 
61
 
 
 
12
 
 
 
9
 
 
Total other expenses, net
 
86
 
 
 
(7,204
)
 
 
107
 
 
 
(3,163
)
 
 
 
 
 
 
 
 
 
 
Loss before income taxes and equity investment loss
 
(3,261
)
 
 
1,856
 
 
 
(7,412
)
 
 
(11,904
)
 
Equity investment share of loss
 
-
 
 
 
-
 
 
 
-
 
 
 
64
 
 
Loss (income) from continuing operations
 
(3,261
)
 
 
1,856
 
 
 
(7,412
)
 
 
(11,968
)
 
Loss from discontinued operations
 
(334
)
 
 
(2,902
)
 
 
(264
)
 
 
(5,218
)
 
Net loss
$
(3,595
)
 
$
(1,046
)
 
 
(7,676
)
 
$
(17,186
)
 
Net loss per share:
 
 
 
 
 
 
 
 
Basic and diluted from continuing operations
$
(0.07
)
 
$
0.05
 
 
$
(0.17
)
 
$
(0.35
)
 
Basic and diluted from discontinued operations
$
(0.01
)
 
$
(0.08
)
 
$
(0.01
)
 
$
(0.16
)
 
Net loss per share - basic and diluted
$
(0.08
)
 
$
(0.03
)
 
$
(0.18
)
 
$
(0.51
)
 
Weighted-average common shares outstanding - basic and diluted
 
44,866,179
 
 
 
39,559,793
 
 
 
44,387,392
 
 
 
33,792,261
 
 
 
 
 
 
 
 
 
 
 
CLEVER LEAVES HOLDINGS INC.

Consolidated Statements of Cash Flows
(Amounts in thousands of U.S. Dollars)
(Unaudited)
 
 
 
 
 
For the Six months ended June 30,
 
 
2023
 
 
 
2022
 
 
 
 
 
Cash Flow from Operating Activities:
 
 
 
Loss from continuing operations
$
(7,412
)
 
$
(11,968
)
Loss from discontinued operations
 
(264
)
 
 
(5,218
)
Net loss
$
(7,676
)
 
$
(17,186
)
Adjustments to reconcile to net cash used in operating activities:
 
 
 
Depreciation and amortization
 
1,242
 
 
 
1,984
 
Amortization of debt discount and debt issuance cost
 
-
 
 
 
1,949
 
Loss on disposal of fixed assets
 
72
 
 
 
-
 
Inventory provision
 
326
 
 
 
2,126
 
Restructuring and related costs
 
-
 
 
 
3,430
 
Loss (gain) on remeasurement of warrant liability
 
55
 
 
 
(1,813
)
Non-cash lease expense
 
322
 
 
 
155
 
Foreign exchange (gain) loss
 
22
 
 
 
652
 
Share-based compensation expense
 
901
 
 
 
1,648
 
Loss on equity method investment, net
 
-
 
 
 
64
 
Gain on investment
 
 
 
(6,851
)
Loss on debt extinguishment, net
 
-
 
 
 
2,263
 
Other non-cash expense, net
 
-
 
 
 
600
 
Changes in operating assets and liabilities:
 
 
 
(Increase) in accounts receivable
 
(338
)
 
 
(1,169
)
(Increase) in prepaid expenses
 
(499
)
 
 
(1,014
)
(Increase) decrease in other receivables and other non-current assets
 
(34
)
 
 
178
 
(Decrease) in lease liability
 
(614
)
 
 
Decrease (increase) in inventory
 
602
 
 
 
(3,458
)
(Decrease) in accounts payable and other current liabilities
 
(2,059
)
 
 
(1,957
)
(Decrease) in accrued and other non-current liabilities
 
(86
)
 
 
(185
)
Net cash used in operating activities
 
(7,764
)
 
 
(18,584
)
Cash Flow from Investing Activities:
 
 
 
Purchase of property, plant and equipment
 
(79
)
 
 
(1,601
)
Proceeds from partial sale of equity method of investment
 
-
 
 
 
2,498
 
Net cash (used in) provided by investing activities
 
(79
)
 
 
897
 
Cash Flow From Financing Activities:
 
 
 
Repayment of debt
 
(257
)
 
 
(22,665
)
Other borrowings
 
-
 
 
 
73
 
Proceeds from issuance of shares
 
438
 
 
 
23,400
 
Equity issuance costs
 
(123
)
 
 
(1,177
)
Stock option exercise
 
-
 
 
 
22
 
Net cash (used in) provided by financing activities
$
58
 
 
$
(347
)
Effect of exchange rate changes on cash, cash equivalents & restricted cash
 
38
 
 
 
(202
)
Net (decrease) in cash, cash equivalents & restricted cash
$
(7,747
)
 
$
(18,236
)
Cash, cash equivalents & restricted cash, beginning of period
 
12,888
 
 
 
37,699
 
Cash, cash equivalents & restricted cash, end of period
$
5,141
 
 
$
19,463
 
 
 
 
 
CLEVER LEAVES HOLDINGS INC.
Adjusted EBITDA Reconciliation (Non-GAAP Measure)
(Amounts in thousands of U.S. Dollars)
(Unaudited)
 
 
 
 
 
 
 
 
 
 
 
 
Three Months Ended June 30,
 
Six Months Ended June 30,
 
 
 
 
2023
 
 
 
2022
 
 
 
2023
 
 
 
2022
 
 
Net Loss
 
$
(3,595
)
 
$
(1,046
)
 
$
(7,676
)
 
$
(17,186
)
 
Loss from discontinued operations
 
 
334
 
 
 
2,902
 
 
 
264
 
 
 
5,218
 
 
Loss (gain) on remeasurement of warrant liability
 
 
11
 
 
 
(1,323
)
 
 
55
 
 
 
(1,813
)
 
Share-based compensation
 
 
434
 
 
 
1,148
 
 
 
901
 
 
 
1,648
 
 
Restructuring expenses
 
 
-
 
 
 
-
 
 
 
-
 
 
 
3,842
 
 
Depreciation and amortization
 
 
619
 
 
 
706
 
 
 
1,242
 
 
 
1,984
 
 
Interest expense and amortization of debt issuance costs
 
 
35
 
 
 
645
 
 
 
18
 
 
 
2,754
 
 
Foreign exchange loss
 
 
67
 
 
 
264
 
 
 
22
 
 
 
475
 
 
Gain on investment
 
 
-
 
 
 
(6,851
)
 
 
-
 
 
 
(6,851
)
 
Loss on debt extinguishment, net
 
 
-
 
 
 
-
 
 
 
-
 
 
 
2,263
 
 
Equity investment share of loss
 
 
-
 
 
 
-
 
 
 
-
 
 
 
64
 
 
Other income (expense), net
 
 
(27
)
 
 
61
 
 
 
12
 
 
 
9
 
 
Adjusted EBITDA (Non-GAAP Measure)
 
$
(2,122
)
 
$
(3,494
)
 
$
(5,162
)
 
$
(7,594
)
 
 
 
 
 
 
 
 
 
 
 
CLEVER LEAVES HOLDINGS INC.
Adjusted Gross Profit Reconciliation (Non-GAAP Measure)
(Amounts in thousands of U.S. Dollars)
(Unaudited)

 
 
 
 
 
 
 
 
 
 
 
 
 
 
 
 
Three Months Ended June 30,
 
Six Months Ended June 30,
 
 
 
 
2023
 
 
 
2022
 
 
 
2023
 
 
 
2022
 
 
Revenue
 
$
4,981
 
 
$
4,100
 
 
$
8,959
 
 
$
9,141
 
 
Cost of sales, before inventory provision
 
 
(2,050
)
 
 
(1,383
)
 
 
(3,673
)
 
 
(3,519
)
 
Inventory provision
 
 
(205
)
 
 
(236
)
 
 
(326
)
 
 
(548
)
 
Gross Profit
 
$
2,726
 
 
$
2,481
 
 
$
4,960
 
 
$
5,074
 
 
Inventory provision
 
 
(205
)
 
 
(236
)
 
 
(326
)
 
 
(548
)
 
Adjusted Gross Profit (Non-GAAP Measure)
 
$
2,931
 
 
$
2,717
 
 
$
5,286
 
 
$
5,622
 
 
 
 
 
 
 
 
 
 
 
 
Gross Profit Margin (%)
 
 
54.7
%
 
 
60.5
%
 
 
55.4
%
 
 
55.5
%
 
Adjusted Gross Profit Margin (Non-GAAP Measure) (%)
 
 
58.8
%
 
 
66.3
%
 
 
59.0
%
 
 
61.5
%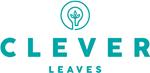 Source: Clever Leaves

Released August 14, 2023